2017 in Germany, 2018 in Croatia, 2019 in Spain… We were asking ourselves, "when should we hold our next offsite?" right when the pandemic hit.
After two years of staying safe, growing from 30 Moguls to 66, and many Zoom calls later, we successfully held our 2022 offsite in beautiful Cascais, Portugal in May 🌴
Sadly, not all of us could make it, but 41 Moguls traveled from 16 countries (Canada, India, Australia to name a few) to learn from our colleagues, enjoy each other's company, and drink port wine while admiring stunning views of the beach.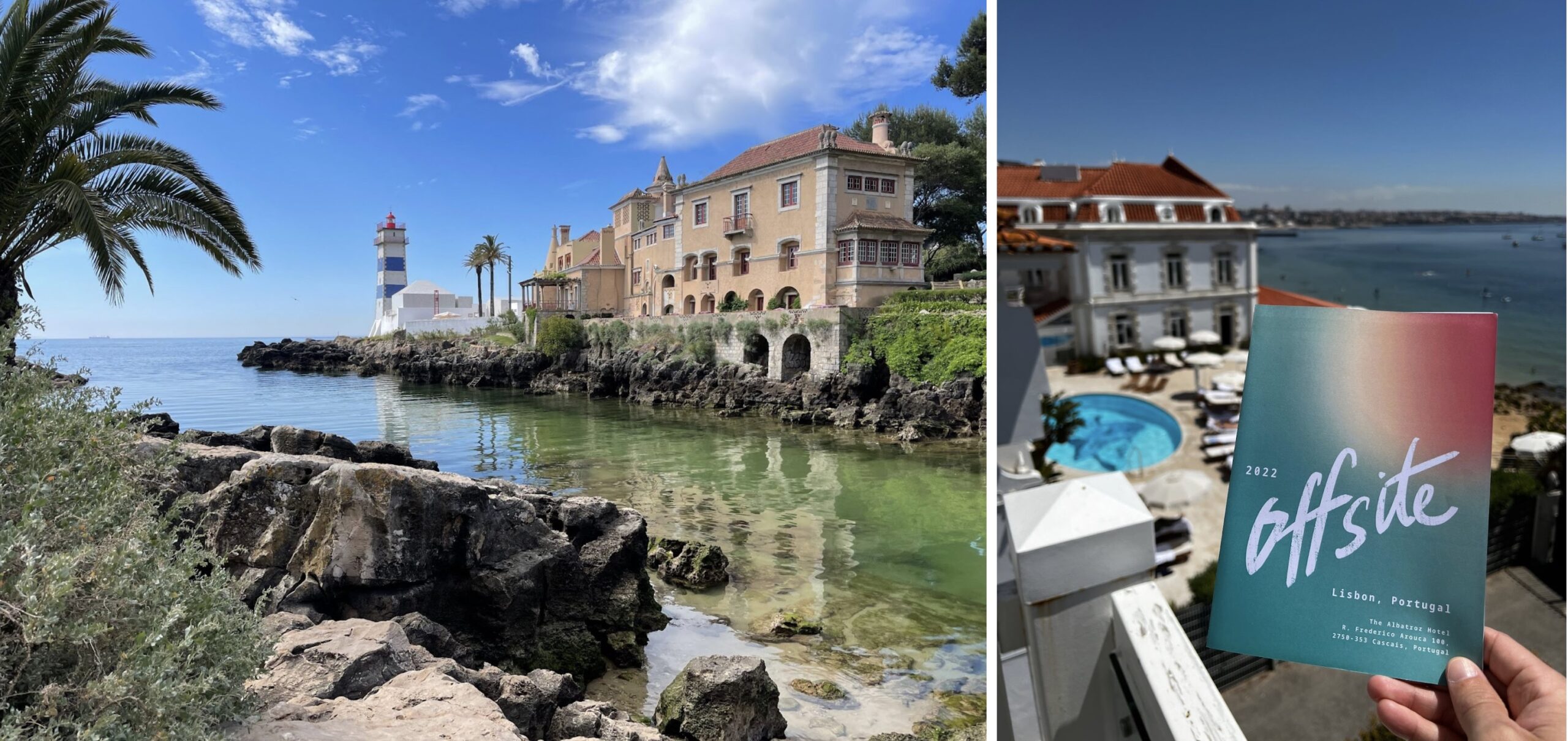 Being a remote team, this was the first time many of us were meeting each other face-to-face or even at all. To avoid calling one another by wrong names or confusing other hotel guests as a fellow Mogul, we wore name tags and matching ChartMogul t-shirts beautifully designed by our Creative team! 👕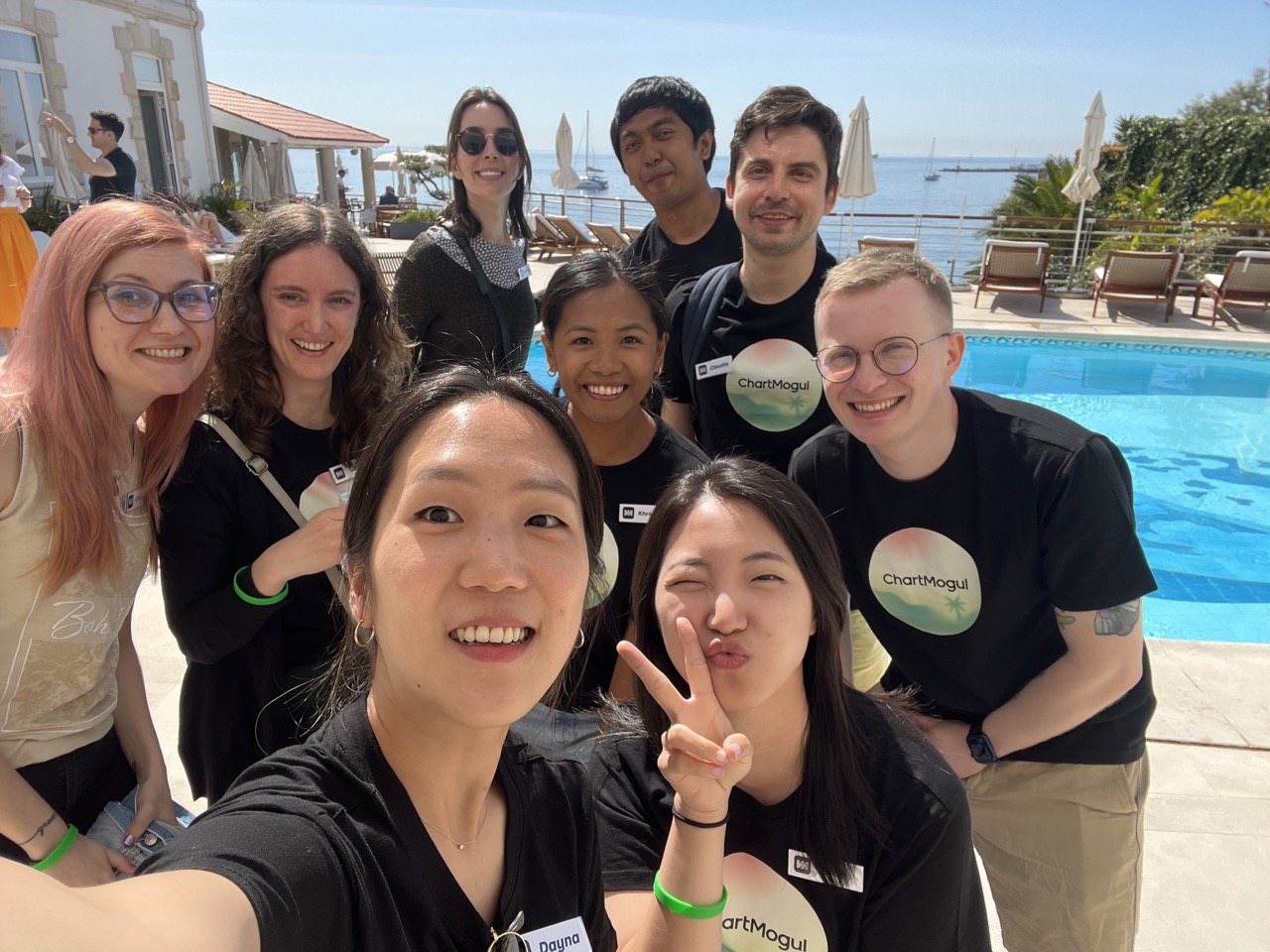 The offsite started at the hotel with all of us catching up over our first team dinner and drinks. The next morning, we excitedly jumped into the first day of content, starting with a keynote from Nick Franklin (Founder/CEO). 
This was followed by motivational workshops and presentations conducted by team members, including the evolution of customer centricity with Ingmar Zahorsky (GM North America & VP of Customer Success) and Tyler Daley (Director of Strategic Accounts), effective writing with Carly Chalmers (Senior Instructional Designer), and ESOP essentials with Brittany Heilmann (Legal & Compliance Manager).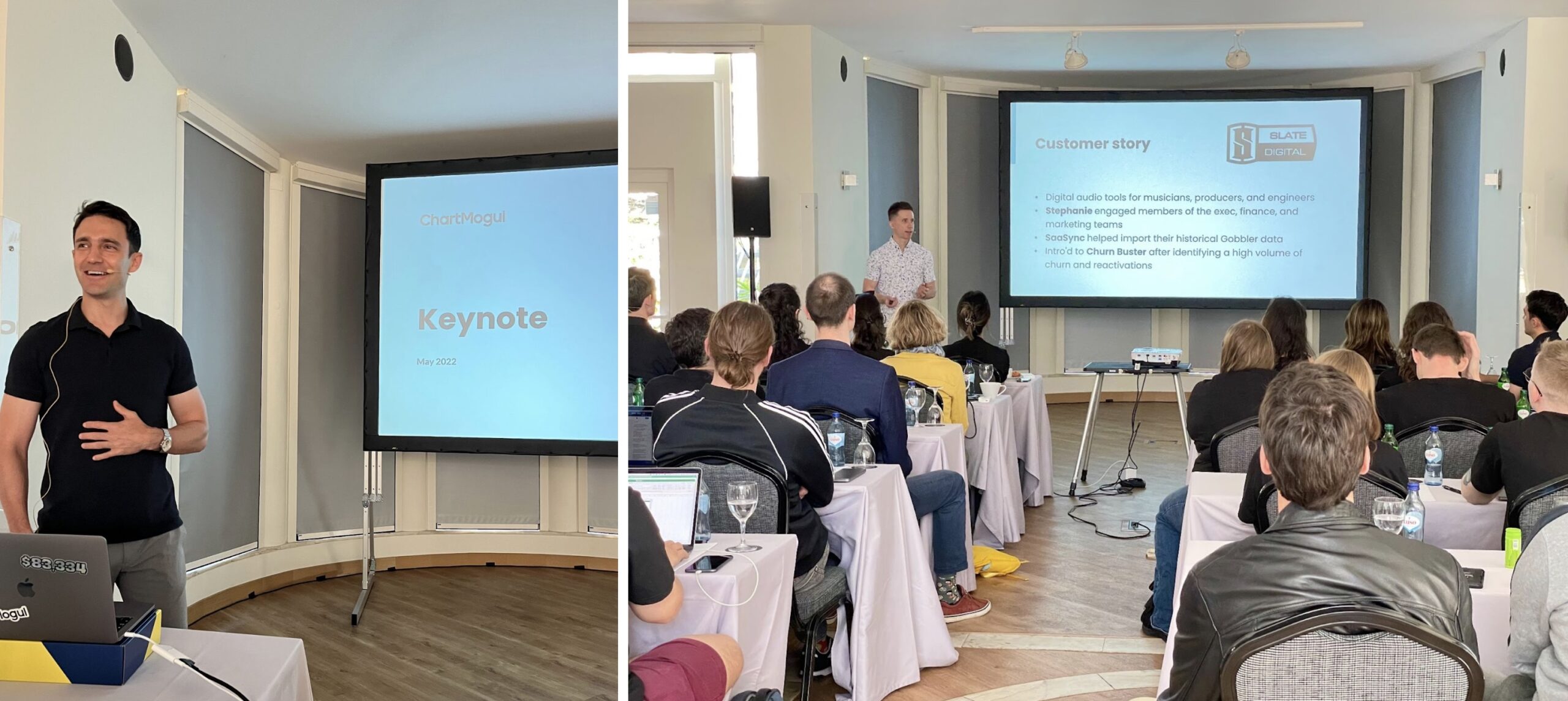 Sara Archer (VP of Sales) ran a team building session: "The Egg Drop Challenge." We formed groups of 4-5 and came up with the best way to protect our eggs from a fall using materials like balloons, straws, and toilet paper rolls. 
This activity not only tested our problem-solving skills and creativity, but was also very fun and a great way to bond with our team! There was no winner, it turns out that we were all too good at protecting our eggs and they each survived the drop!

We invited a special guest speaker, Rachel Kaplowitz (Founder/CEO of Honey), who has been a ChartMogul customer since 2015. Rachel shared her inspiring journey of being a founder and how ChartMogul helped her grow and run her company.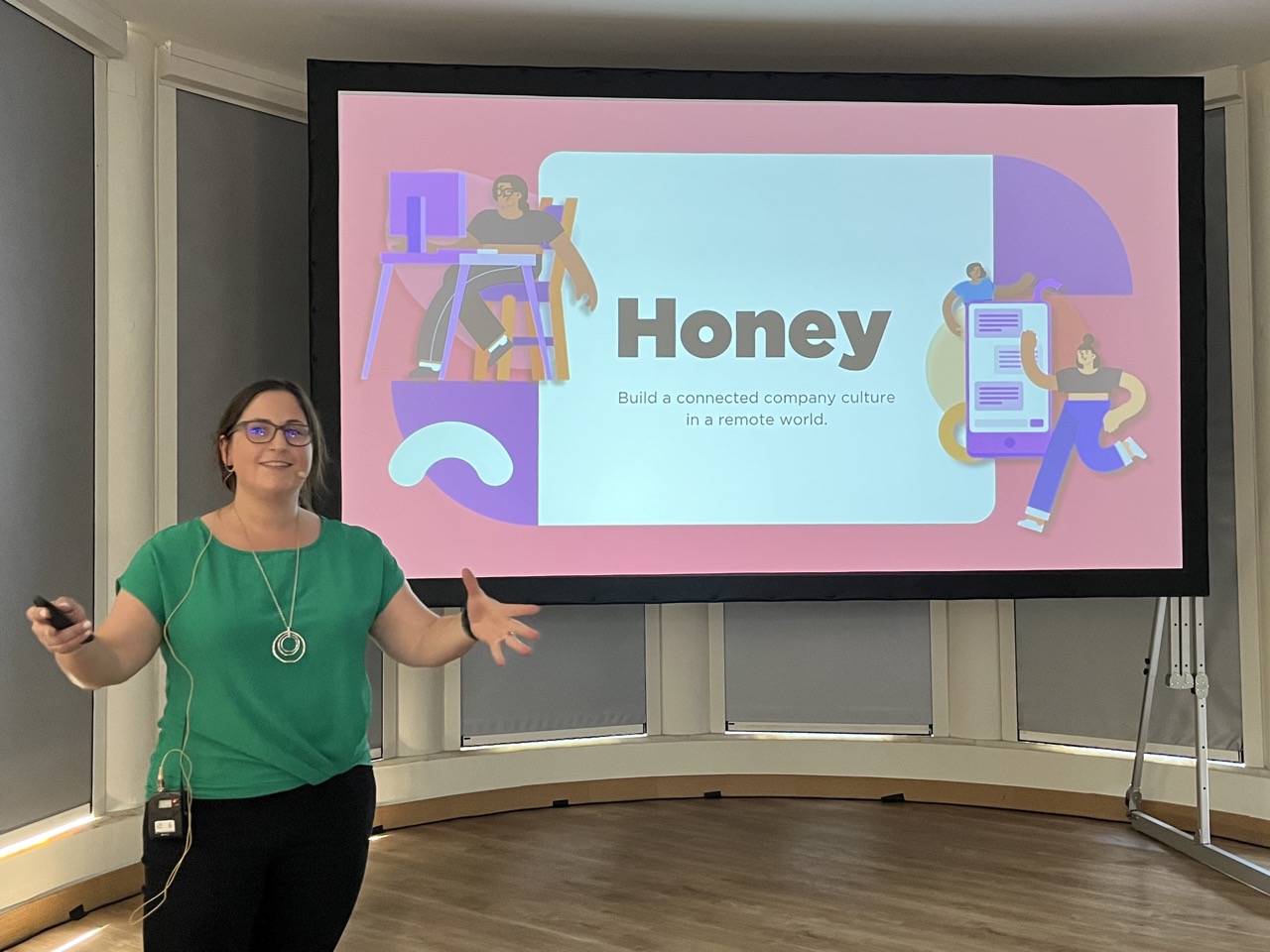 The final day kicked off with more engaging and informative sessions from Sales, Product, and Content Marketing as well as learning about the Engineering roadmap. It was a great chance for Moguls to gain further insight into how other teams work and see how each team helps the wheels turn to get us closer to our company goals.

After a delicious lunch at the hotel, we got ready for a team activity. Each team had a blast at the outing of their choice: exploring Pena Palace and tasting port wine in Sintra; learning to golf and having a fun, little competition; or enjoying the sea breeze on a boat with surprise visits from dolphins!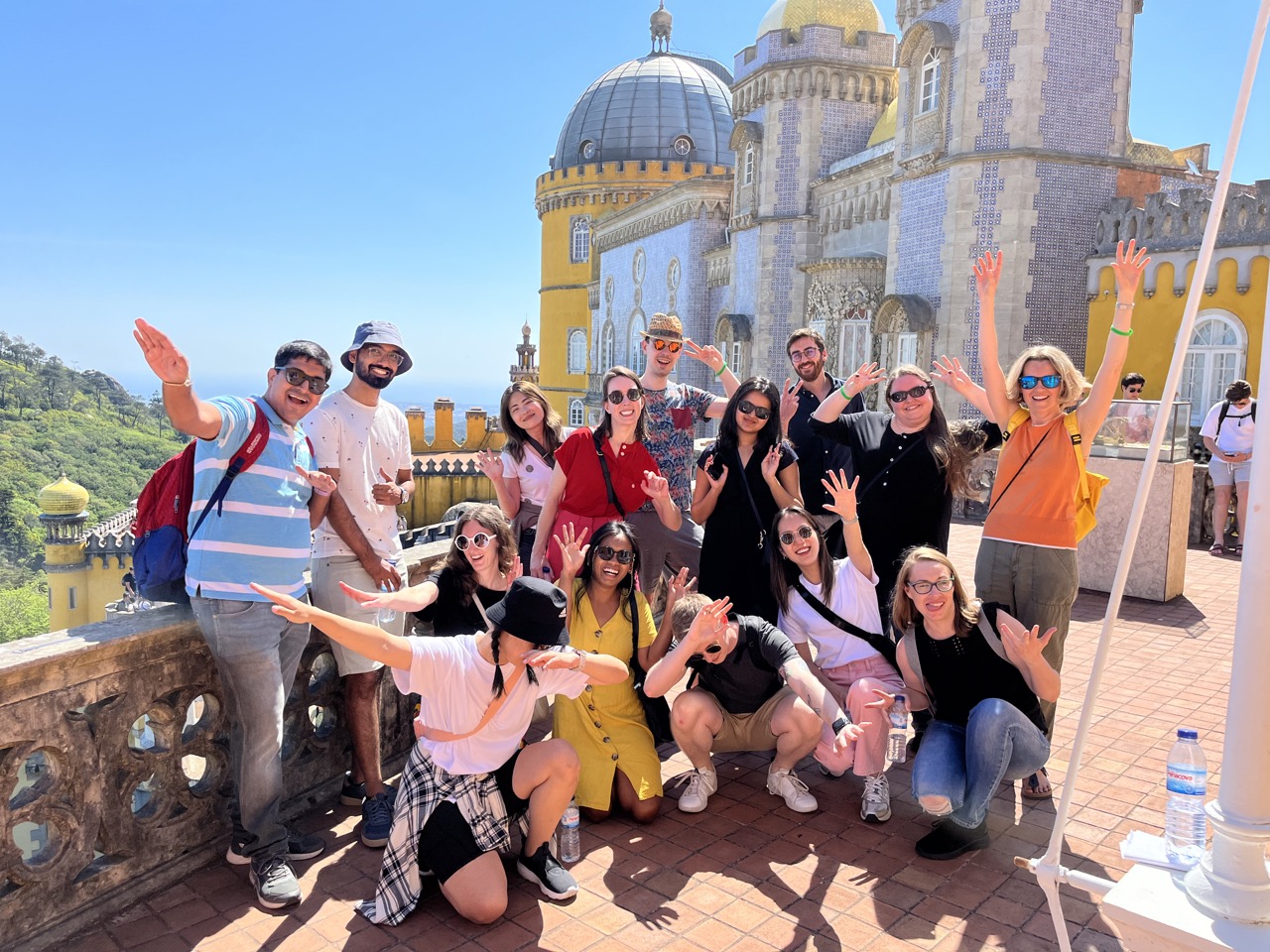 Check out this cool music video created by Ingmar (our VP of Customer Success) 🎵
Before bidding adieu, we all gathered together for a final team dinner at a Portuguese restaurant and afterwards, some of us rallied over to a nearby bar for drinks and karaoke! (Yes, there are videos of us singing, but they are hidden in the vaults for only us to enjoy 😉 )
All in all, it was a great reunion for some and for others, a memorable time meeting fellow Moguls for the first time. Being a remote company has its perks and we can send as many emojis and GIFs on Slack to each other as we want, but the offsite reminded us again how good it is to have those face-to-face moments and bond with each other in ways that are different from Zoom calls or Slack huddles.
Want To Join Our Next Offsite?
We hope to continue the tradition of our annual company offsite, so if you want to join us for our next one, we are hiring across multiple roles and locations! Check out our careers page! 🚀